Clients want lawyers with deep practice experience, extensive knowledge of their industry and a deep understanding of the cultures and traditions of the market where the deal has to be done or the dispute has to be resolved. Clients want counsel "in and of" their community, regardless of where those communities are, or how big they might be.
But no single law firm can be everywhere a client needs it to be. That is why Dentons, the world's largest law firm, has created Nextlaw Global Referral Network, the world's broadest, deepest legal referral network. Our membership covers more countries than any other legal referral network.
Our global reach
Day One:

160+

 countries, 

280+

 firms, 

18,600

 lawyers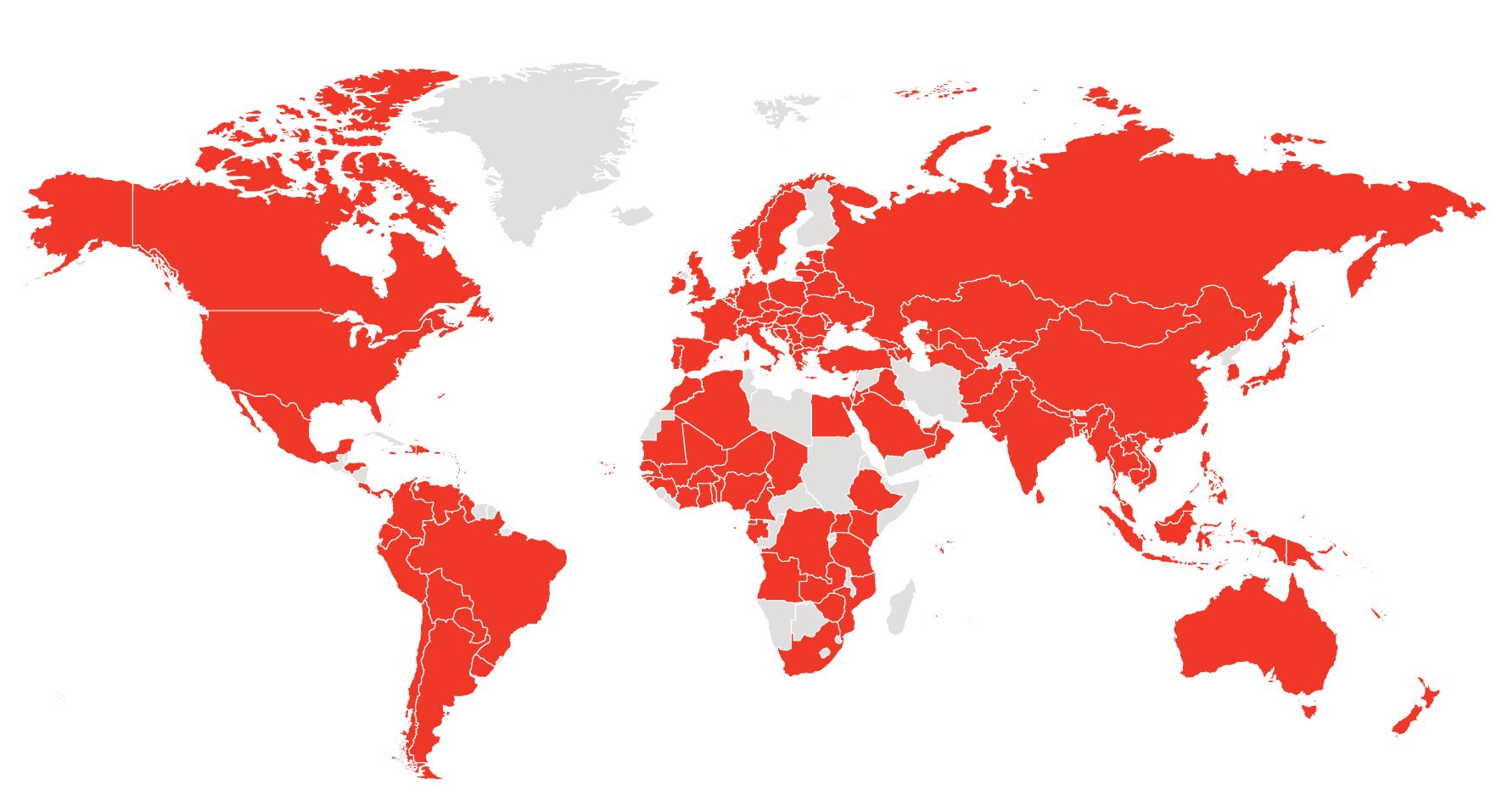 Below is a representative list of Member firms—it does not include all Members as of today's date.
We take a polycentric, global approach
The Nextlaw Global Referral Network takes a polycentric approach, embracing diversity and seeking member firms that are "in and of" the communities they serve, so we have lawyers with an intimate knowledge of the legal and business cultures all of our clients seek.
In addition to member firms that have the substantive experience to do a deal or resolve a dispute, clients want someone who also understands the culture of the region in which they operate. Our network has no flag, no global headquarters and no dominant culture. Every office is a home office. We are a network. That means clients experience seamless service across regions, practices and sectors, while still receiving the high quality, highly localized legal counsel that is our calling card.
Frequently Asked Questions
Why would Dentons want to work with competitors? Or just as importantly, why would Dentons' competitors want to work with Dentons?

,

Because today's clients demand it. We realize our approach is innovative and unusual. We all know that the only way any of us win is by putting clients first. Member firms need to collaborate in order to find the experience that clients need in the places the law firm does not serve. We said it before and we will say it again. No one firm can do it all. We realize our approach threatens the pay-to-play networks because it challenges their basic economics. They are obviously afraid of someone who says, "Here is something better—and it's free."  But that is the way it has always been with innovation. The status quo complains, but that does not matter. Because clients will be better served.

How can Nextlaw Global Referral Network get so big so fast and yet still be certain of the quality of its members?

,

There are a lot of extraordinary law firms in the world. We invite all of them to join. And when a firm is interested, they apply. Then we put them through a rigorous screening and review process. We look at more than twenty criteria and only accept those that meet our high standards. We want to be broad, offer tremendous global coverage and connect clients to quality lawyers. Our member firms don't need to be everything to everyone. They just need to do what they do very well — and prove it.

What kinds of firms do you have on the network? Are there specific criteria you look for, for example a certain size?

,

Nextlaw Global Referral Network is open to any and all qualified firms. Our standards are high and we have an extensive screening and vetting process, but unlike other legal networks, we do not focus on membership fees or regional exclusivity.

As a client, can I work directly with Nextlaw Global Referral Network? Is there a way I can access the directory?

,

No. Nextlaw Global Referral Network is designed specifically for law firms. As a client, you need to work through your law firm and they, in turn, can access the network on your behalf.

One of my law firms is not on the network? Is there something I can do about that?

,

Yes. Please speak with them and encourage them to apply for membership. The application process is online and easily accessed through this web site.
Copyright © 2016 NextLaw Global Referral Network, LLC.  All Rights Reserved.