Clients want lawyers with deep practice experience, extensive knowledge of their industry and a deep understanding of the cultures and traditions of the market where the deal has to be done or the dispute has to be resolved. Clients want counsel "in and of" their community, regardless of where those communities are, or how big they might be.
But no single law firm can be everywhere a client needs it to be. That is why Dentons, the world's largest law firm, has created Nextlaw Global Referral Network, the world's broadest, deepest legal referral network. Our membership covers more countries than any other legal referral network.
Our global reach
200

 countries,

500+

 firms, 

26,000+

 lawyers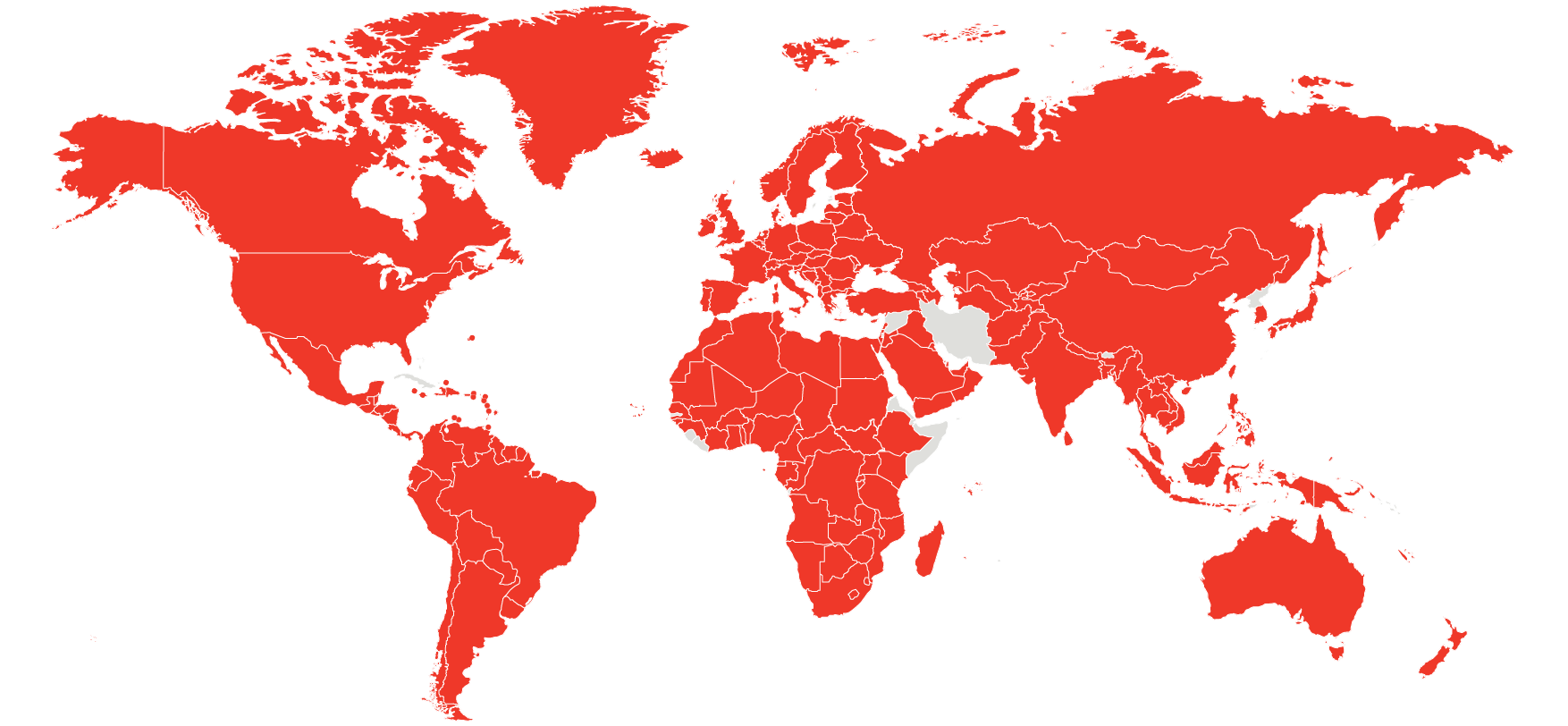 We take a polycentric, global approach
The Nextlaw Global Referral Network takes a polycentric approach, embracing diversity and consisting of member firms that are "in and of" the communities they serve, so we have lawyers with an intimate knowledge of the legal and business cultures all of our clients seek.
In addition to member firms that have the substantive experience to do a deal or resolve a dispute, clients want someone who also understands the culture of the region in which they operate. Our network has no flag, no global headquarters and no dominant culture. Every office is a home office. We are a network. That means clients experience seamless service across regions, practices and sectors, while still receiving the high-quality, highly localized legal counsel that is our calling card.
Frequently Asked Questions
What kinds of firms do you have on the network? Are there specific criteria you look for, for example a certain size?

,

Nextlaw Global Referral Network is open to any and all qualified firms. Our standards are high and we have an extensive screening and vetting process, but unlike other legal networks, we do not focus on membership fees or regional exclusivity.

As a client, can I work directly with Nextlaw Global Referral Network? Is there a way I can access the directory?

,

No. Nextlaw Global Referral Network is designed specifically for law firms. As a client, you need to work through your law firm and they, in turn, can access the network on your behalf.

One of my law firms is not on the network? Is there something I can do about that?

,

Yes. Please speak with them and encourage them to apply for membership. The application process is online and easily accessed through this website.

As a client can I access the network directly?

,

No, the network is designed for law firms and to be used by law firms. We do not offer access directly to clients.

How does the network make money if you don't charge fees like other networks?

,

The network benefits its primary sponsor the same way it benefits each of its members, by increasing business by being able to provide the best service to clients anywhere in the world. In the end, by offering clients the best legal service in the world, all our member firms benefit.

How long have you been up and running?

,

We entered a test phase several months ago but formally launched the network to member firms in early October, 2016.

How many member firms do you have?

,

We currently have over 400 member firms covering more than 180 countries with over 23,000 lawyers in the world.

Who decides which firms can join and which firms can't?

,

As of now there is a membership committee comprised of some of the best attorneys in the world who review and vet each member firm prior to accepting them as a member. Over time, our plan is to expand the membership committee to include member firms and clients.

Some firms are listed on your web site and others are not. How do I know which firms are members and which firms are not?

,

We allow each member to decide whether or not they want to promote their membership. Some do and some don't. If your law firm is a member, authorized users can access the network and they will be able to access the profiles of all the other members.
Copyright © 2017 NextLaw Global Referral Network, LLC.  All Rights Reserved.