Our referral network is a radical departure from the status quo and provides our members with a unique strategic advantage.
In a global economy evolving at warp speed, the ability to pinpoint domain expertise anywhere on earth is a critical component of client service. In its first year, the Nextlaw Referral Network has emerged as the largest and highest-quality network in the world. Drawing from hundreds of firms worldwide, the network enables members to engage top talent across practices, sectors and regions and drive collaboration, referrals and new business.
What is Nextlaw Referral Network?
We're a unique global legal referral network created by Dentons, the world's largest law firm. Developed to connect law firms with top legal talent for their clients, Nextlaw Referral Network provides unprecedented business opportunities to its members. We offer:
No membership fees
A streamlined, intuitive member platform that extends your business reach
Preferred pricing and access to other Nextlaw company providing members with the latest in legal technology
Only quality firms are members.
A strict screening process ensures that only top-quality firms can join the network, so reciprocal referrals can be made with confidence. Because excellence is our focus, we don't offer jurisdictional monopolies and have no firm size requirements.
No membership fees whatsoever.
Fee-based networks benefit firms that are willing to pay for membership. Removing the pay-to-play dynamic allows our members to connect clients with the best resources in any geography, practice or sector, while also developing their own expertise and book of business through the world's largest vetted legal network. This also provides an opportunity for many of the world's best small-to-medium sized firms to participate.
Extend your reach.
As a member, you join a community of firms spanning the globe that leverages the reach of the world's largest firm. Because boutique and specialty firms are encouraged to join, you're instantly connected with referral and collaboration opportunities for expanded client service and increased business.
We don't offer geographical or jurisdictional monopolies.
Unlike most other networks. That way, our members can increase the chances of finding the best lawyer in any geography, in any practice, across every industry and sector.
Intuitive technology.
A streamlined, members-only portal gives you an easy, efficient way to provide direction to clients, saving your firm time and money while providing your clients with the highest-quality talent available.
The Nextlaw advantage.
We provide preferred access and pricing for cutting edge legal technology, bringing innovation and technology opportunities to small and midsize firms once only accessible to the largest legal organizations.
Members can leverage the Dentons Global Advisors Network, a network of high-quality public relations and lobbying firms, to identify the best partner in the court of law — or public opinion. We also work closely with Dentons pro bono partners to facilitate expansion of pro bono opportunities and support for our members around the world.
Nextlaw Referral Network unites high-quality law firms around the world.
Join us as we transform the business of law.
How does the application process work?
2
Step Two
The Nextlaw Referral Network team will review your application and assess your eligibility.
3
Step Three
If your firm is accepted, you will receive an information kit to guide you in communicating your membership to your clients and prospects.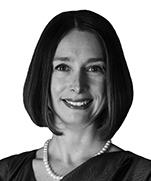 Marie McDermott
Nextlaw Global Project Director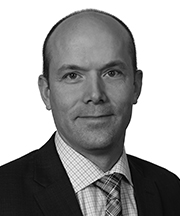 Alex Tait
Nextlaw Global Project Director
Frequently Asked Questions
Why does the largest law firm in the world want to invest the time and money to build a new kind of global legal referral network?

,

Core to Dentons' strategy is listening to its clients' needs and acting as a connector. Connecting clients with the top talent in the world—by region, practice and industry sector—benefits all. The legal profession, like every other industry in the world, will inevitably be restructured. Dentons is leading the charge because it sees other law firms as collaborators, not competitors. And you are invited to join us.

How is Nextlaw Referral Network different from the other networks with which we are already familiar?

,

Nextlaw Referral Network is free, not pay-to-play; it encourages reciprocal referrals, and it focuses on quality.

Current legal referral networks don't work for clients—they work for the law firms that pay a fee to be the exclusive member in each geographic location.

Nearly all legal referral networks consist of law firms that are willing to pay significant membership or annual fees. Nextlaw Referral Network does not charge a fee for membership. And because it is not territorially exclusive, you can apply to cover any location where you have an office. With free membership, the ability to have multiple firms with differing strengths in any city, and a technology platform that promotes reciprocal repeat referrals, Nextlaw Referral Network is committed to connecting clients with the right talent for their need, connecting high-quality firms to opportunities everywhere.

Given that Nextlaw Referral Network is associated with Dentons, how can I trust that you won't use my Network referrals as an opportunity to "poach" my clients?

,

All parties to Nextlaw Referral Network—the Network itself and its member firms, including Dentons—will be subject to a clear, written Membership Agreement that reviews the applicable legal and ethical obligations of the parties and appropriate restrictions on sharing information. In addition to the contractual obligations, the Network is a collaborative enterprise, which will only succeed if the members are satisfied.

Although there are ethical restrictions in many jurisdictions that preclude legal professionals from disclosing their clients, the Network exists to ensure that its members are able to better serve their clients through trusted relationships with other network members. Accordingly, all members must abide by these obligations (lest they be expelled from the Network) and any member who is dissatisfied will be able to voluntarily withdraw without penalty at any time.

What is the relationship between Nextlaw Referral Network and Dentons?

,

Nextlaw Referral Network has the backing and full support of Dentons, as specifically set forth in our 

Terms of Use

.

We're a small law firm; how can we be certain that we will be treated fairly by Nextlaw Referral Network?

,

All member firms are treated objectively and fairly. Nextlaw Referral Network's success depends on this core principle. By charging no fee and not limiting a location to one law firm, more law firms will be able to become members of Nextlaw Referral Network. The more members in the network the stronger it is, so everyone benefits when everyone is treated fairly.

Can any firm join or are there certain requirements and/or limitations (for example, by qualification, size, region or practice)?

,

Any firm is able to apply and is evaluated based on a number of criteria, including client feedback, independent third-party quality rankings, awards and accolades, and unique practice and/or sector expertise. The Network exists to ensure that its members are able to better serve their clients through trusted relationships with other Network members. Consequently, in addition to the evaluation criteria referenced above, all applicants must sign a Membership Agreement and adhere to Nextlaw Referral Network's Terms of Use.

Are there any hidden costs or opportunity costs?

,

What is the process for joining Nextlaw Referral Network?

,

Firms that are currently part of our informal referral network—called founding firms—are being asked to join Nextlaw Referral Network. These founding firms are firms Dentons has worked with previously and has fully vetted. Naturally, any founding firm may opt out of the Network.

All other firms will join through an easy online enrollment process. After a firm applies, it is vetted by a panel consisting of Dentons partners, partners of other member firms, and general counsel, who evaluate each applicant based on a number of criteria, including client feedback, independent third-party quality rankings, awards and accolades, and unique practice and/or sector expertise. In addition, all applicants must sign a Membership Agreement and adhere to Nextlaw Referral Network's Terms of Use.

What information will I need to provide on my profile?

,

If your firm currently has a public website, the information will be similar to your firm summary or "About Us" page (including, of course, name, address, phone numbers and email address). We encourage each firm to list its key practice areas, as well as industry sector experience. We also request that you provide specific contact information for your designated network liaison partner.

Can a firm leave the network at any time?

,

How do I update or edit my data?

,

The platform allows for self-editing. You are in control of the information that is displayed to the rest of the Network, as long as it is within the broad guidelines of the Network.

Will there be training on how to use the technology and website?

,

Yes. New members are provided with an onboarding guide as well as support provided by the Network.

I have heard that there is a tracking system. How does that work?

,

All referrals are tracked so that members know which firms are referring work to other Network members and which are not.

If I am located within the same region as a Dentons office, will I be treated fairly, or will referred work go to the Dentons office?

,

For work that originates with Dentons, if Dentons does not have the specific team or experience to meet client needs in a specific geography, sector or practice, the Firm will connect clients to the right talent to fit their needs; if it has the capability, the work will be done by Dentons lawyers and professionals. For work that originates outside Dentons, any member firm is at liberty to refer work to any other firm in the Network.

If there are two member firms in the same region with the same practice and sector expertise, how does the system prioritize or rank these firms?

,

Firms will be prioritized based on a qualitative and quantitative ranking system that is client-driven.

Who else can access the data on the referral network, and how can we be assured of security and privacy?

,